Imagine a world where you no longer have to worry about the day to day hassles of running your business because it's being handled for you. Imagine not having to wonder if your supplies are running low, or worry about calculating payroll on time, or if your marketing efforts are effectively working!
Transaction Satisfaction
ShopKeep's register is fast, versatile and customizable to your business.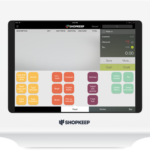 Never miss a sale: ShopKeep's fast, intuitive system even works offline
No awkward orders: Their custom modifiers or 'add notes' option clarifies any order
Instant items: Add items by tapping, searching or with a bar code scanner
Untaxing adjust: Toggle sales tax, item quantities, or enter discounts
Painless Payments
Accept numerous payment types and increase revenue while you do it.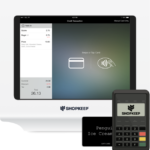 Ready for anything: Take cash, credit cards, mobile payments, or a combination
Gift cards keep on giving: Bring customers back with ShopKeep's gift cards integration
Don't forget to tip: Tips can be entered on the iPad screen or the old-fashioned way
Emails to boost business: Offer print or email receipts. A great way to grow that email list!
Manage like a boss
Stay on top of cash flow and print out shift reports straight from the register.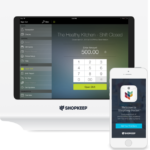 Seamless changeover: Staff can open and close their shifts
Easy as X and Z: Print X and Z reports for quick shift summaries and recaps
Cash Rules: Manage drops, payouts, and more to ensure an accurate cash drawer
Work/life balance: Get real-time reports from anywhere on ShopKeep Pocket app
Register Harmony
ShopKeep registers keep checks, and your staff, working in sync.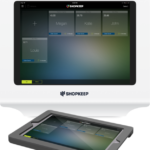 Work quicker: Open, update and close multiple checks across multiple registers
No strings attached: Send orders wirelessly to the kitchen printer, or to the bar, if needed
Effortless updates: Serverless Sync automatically updates all checks on all registers
All the classic functions: Split, merge or transfer checks easily to avoid time-wasting holdups
Contact Us if you are interested in a Demo!
---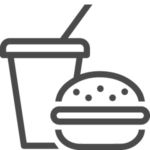 Bakeries / Cafes / Coffee Shops / Concessions / Delis / Food Trucks / Frozen Yogurt / Ice Cream Shops / Juice Bars / Kiosks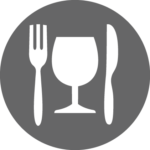 Restaurant & Bars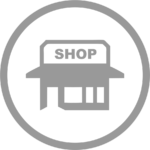 Attractions / Boutiques / Clothing & Shoe Stores / Candy Stores / Convenience Stores / Furniture Stores / Gift & Home Goods Stores / Liquor Stores / Wine Shops / Pet Shops / Toy Shops