DeJavoo Z8 – EMV & NFC (Tri-Comm)

EMV & NFC Contactless Built In for Apple Pay, Google Wallet, Samsung Pay, Etc.
Tri-Comm Capability (Dial, IP, and WiFi)
Connect to WiFi easily with self discovering so the terminal finds all available networks
Z8 – Wired
2.4″ Color LCD with backlight
DeJavoo Z11 – EMV & NFC (Tri-Comm)

EMV & NFC Contactless Built In for Apple Pay, Google Wallet, Samsung Pay, Etc.
Tri-Comm Capability (Dial, IP, and WiFi)
Connect to WiFi easily with self discovering so the terminal finds all available networks
3.5″ TFT LCD with PCT touch screen for signature on the screen
2.4″ Color LCD with backlight
Dejavoo Z9 GPRS/WiFi
Dual Communication Connection: 4G or WiFi
Terminal Printer with drop-in paper loading
Supports Contactless Credit Cards – "Tap and Go"
Color touch screen, customer signs right on the screen
**Additional Monthly Fee's Apply** for 4G processing
AprivaPay Plus
Can be accessed by using any mobile device that has a Data Plan or WiFi Accessible

iOS or Android App Available (Phone or Tablet)

Fast approval of transactions (Use the mobile card swipe for better rates)
Set-up Inventory to be tracked
Customer signs on the screen of your mobile device
E-Mail or Text Receipts to your customer, no more paper receipts!
Add multiple users and view reports through online portal
Add Tax or Tips to transactions
PayTrace
Set up Multi User Accounts for your employee(s) to use with user permissions
Recurring Billing, Detailed Reporting, Level II & III Processing
Customer Database – Invoicing and E-mailing of Receipts
Fraud Prevention Tools (AVS, CVV2, Etc.)
Can be accessed by using any computer that is connected to the internet
Ability to use their integrate "Donation/Pay Here" Cart for your website
Free PayTrace Go App for mobile processing on the go
Authorize.net
Most commonly used gateway to integrate with over 100+ 3rd Party Shopping Carts
Fraud Prevention Tools (AVS, CVV2, Etc.)
Online Account Access for Transaction Reporting, Detailed Reports, Sync for Quickbooks, enter payments manually, and set-up multiple user accounts with permissions.
Recurring Billing and Customer Information Manager
Digital payment solutions: Apple Pay, PayPal, and Visa Checkout
Free Authorize.net mPOS mobile application to accept payments on the go
Dejavoo Z3 Pin Pad
EMV Capable
Supports Contactless Credit Cards – "Tap and Go"
For use with Dejavoo Z8 & Z11 terminals
Your customers complete their own purchase
Dejavoo Z6 Pin Pad
EMV Capable
Supports Contactless Credit Cards – "Tap and Go"
For use with Dejavoo Z8 & Z11 terminals
Your customers complete their own purchase
3.5″ Color Touch Screen
Mobile Card Reader – EMV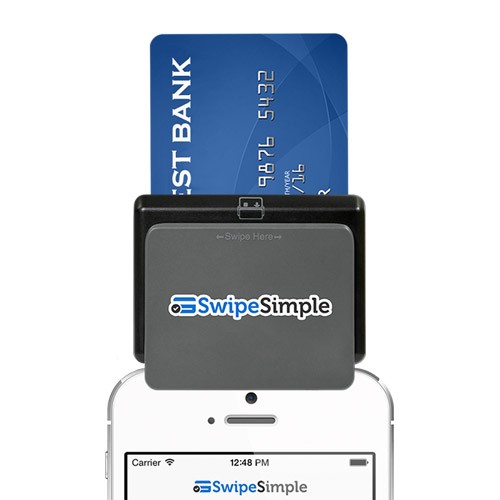 For use with Mobile Smartphones (AprivaPay Plus)
Mobile App required (AprivaPay Plus)
EMV Processing
E-mail receipts for Mobile Transactions
Card Reader – EMV/Card Swipe

Use with virtual terminal to receive card present rates
Easy installation (USB Connector) – Plug N' Play
PCI-DSS Compliant
POS & Software: Solutions

Award winning system trusted by over 30,000+ businesses
Nationwide Payments is a referral partner
Software & Tablet Processing – Versatile for any type of business
Retail, Restaurant, or Hospitality
Full Detailed Inventory Tracking with Staff Management & Customer Tracking
Online Booking System great for service based businesses, hotels and B&B
24-hour technical support
Contact us for a Demo Today!

Point of sale: Clover makes it easy to accept customer payments anywhere.
Reporting: You can manage multiple businesses and locations from one easy-access dashboard.
Employee management: The software lets you track employee schedules and approve time-off requests.
Online ordering: You can create a digital menu and let customers order online.
Customer management: You can use Clover to store customer information and build loyalty.
Invoicing: Service-based businesses can send invoices and track customer payments.
User Friendly: Get started with ease!
Powerful: Utilize over 100 apps from the app library to integrate with your Clover System.
POS & Software: Integrations
Integration
With our newest relationship, we can integrate with a number of POS Systems
Retail, Restaurant, Lodging, Tablet, Parking, Petrol, Pharmacy, Etc.
Our Integration list keeps changing on a monthly basis, feel free to reach out to let us know what POS you have and we will let you know if we can integrate or not with your system.